Delivery
Karachi, Lahore, Islamabad & Rawalpindi: Same Day
Other Cities: 4-5 Working Days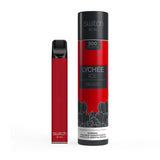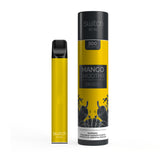 Cool Grape – Grape candy climaxing with fresh spearmint.

Switch Mini is a disposable, advanced nicotine delivery system containing 500 puffs which replicate the satisfaction that is achieved when smoking a cigarette. With no fuss of detachable pods, Switch Mini comes equipped with an in-built pod containing Switch e-liquid: a formulation of 4 ingredients - Propylene glycol, Glycerol, Flavor and Nicotine. The premium salt nicotine used is 5% by volume/pod.

More from this collection