Delivery
Karachi, Lahore, Islamabad & Rawalpindi: Same Day
Other Cities: 4-5 Working Days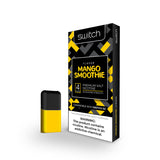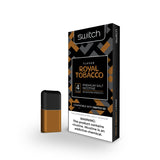 Soothing mint flavor with a refreshing aftertaste.
Switch e-liquid contains a formulation of 4 ingredients - Propylene Glycol, Glycerol, Flavor and Nicotine. Each Switch S2 Pod contains - 1.0mL with 5% nicotine by volume/pod.
SWITCH S2 FROSTY MINT PODS:
A pack of four disposable Switch S2 Pods
Flavor: Frosty Mint
Premium Salt Nicotine – 5% by volume/pod
1.0 mL/pod
250 puffs/pod (approx.)
NOTE: Be sure to remove the rubber stoppers from the top and bottom of the Pod before inserting it into your Switch S2 Device.
More from this collection